"I guess I was wrong, their was no danger at all."
―Jantong Fett
Jantong Fett was a human male bounty hunter and warrior who served the New Mandalorians.
Biography
Edit
Early life
Edit
Jantong Fett was born on November 20 1990 to a family of farmers on Concord Dawn, an agricultural planet in the Mandalore sector, known for being long associated with the Mandalorians. Fett grew up alongside his older siblings, a sister, Arla, and a brother, Janai. At some point, the children were inoculated against the Karatos Plague, a disease native to his homeworld. Ambu Fett, their father, served as a Journeyman Protector, a civilian lawman on Concord Dawn, having taken over the role when the former Protector, Jaster Mereel, left to become the Protector of Mandalore instead.
Personality and traits
Edit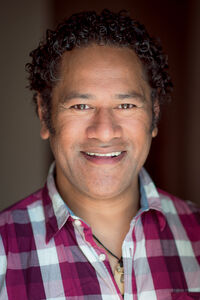 Appearances
Edit
Notes and references
Edit